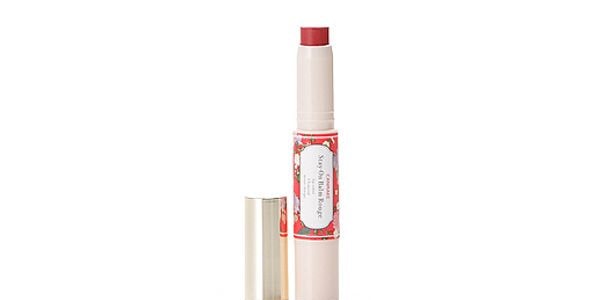 PRODUCT DESCRIPTION
CANMAKE Stay-On Balm has the moisturizing ability of a lip balm, the color of a lipstick, the sheen of a gloss, plus UV protector. It creates a thin film that clings flexibility to your lips, for a comfortable, non-sticky feeling that lasts. It also contains beautifying and moisturizing agents
INGREDIENTS
Honey, Shea Butter, Squalane, Pomeranate extract, royal jelly extract, jojoba oil, olive oil, rosehip oil, grapeseed oil, macadamia nut oil.
HOW TO USE
Use the fine point to line the lips and the slanted side to prime.
PRECAUTIONS
If the following symptoms arise upon use of the cosmetic product, immediately discontinue use and consult a dermatologist, for continued use may aggravate the symptoms. A. Redness, swelling, itchiness, stimulation, or other symptoms or B. Occurrence of the above symptoms upon exposure to direct sunlight. Do not use on areas with wounds, eczema, or dermatitis. Do not store in areas with extreme heat or cold, or under direct sunlight. Avoid the eye area.
HOW TO STORE
Do not store in direct sunlight, extremely hot or cold location. Store in a dry area. Keep out of reach of children.
PHOTOS