Slide to see more description
CHUNWEI KITCHEN Cooked Sweet Brined Duck Wing 400g USDA Certified
Seller Sold by and shipped from —— Duck King
Shipping fee Free shipping over $49
Description
Brand: CHUN WEI KITCHEN
Brand Origin: United States
Net Content: 400g
Made in: United States
Ingredients: Duck wings, onion powder, spices.
Flavor: Sauce flavor
Organic: Organic
Shipping and Customs Information for Orders Shipping to Canada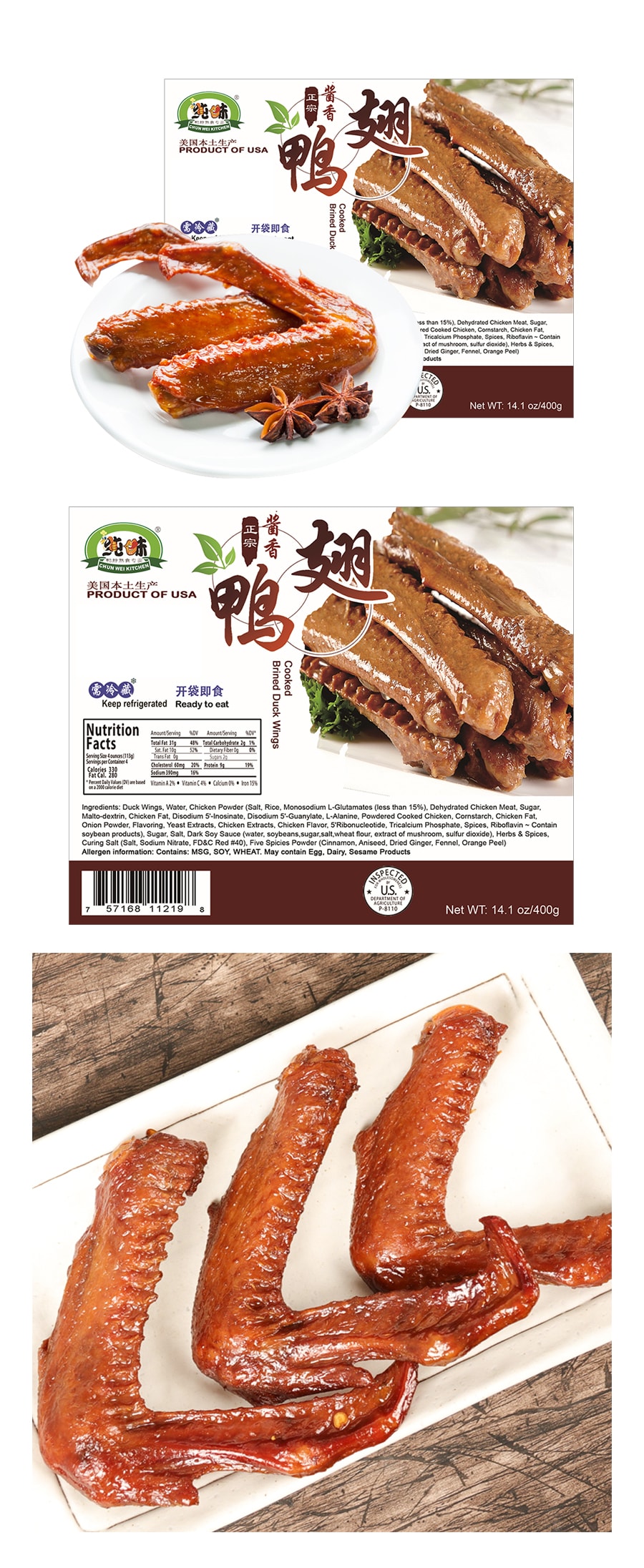 Product shelf life for three weeks, after receipt products, please put products into the freezer (0 ° or less)
as soon as possible for storage.
(Frozen packages are reusable, let's support environmental protection)
Product packaging, specifications and price are subject to change without notice. All information about the products on our website is provided for information purposes only. Please always read labels, warnings and directions provided with the product before use.
See full Terms of Use.