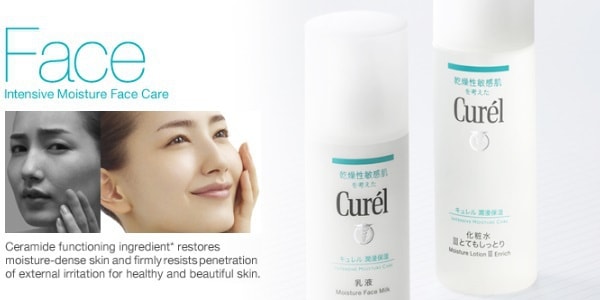 PRODUCT DESCRIPTION
CUREL Foaming Wash thoroughly cleanses perspiration and dirt while protecting ceramide and contains cleansing ingredients that minimize stress on skin. It dispenses a foamy lather to cleanse gently without rubbing. Leaves a dewy, comfortable feeling after wash.
INGREDIENTS
Water, Glycerin, Sodium Lauroyl Asparate, Maltitol, Lauryl Hydroxysultaine, Propylene Glycol, PEG -150, Sodium Cocoyl, Glutamate, PEG -6 Sorbitan Stearate, Ethylhexylglycerin, Potassium Hydroxide, Disodium EDTA, Phenoxyethanol, Methylparaben
HOW TO USE
Step 1. Wet face and dispense 2 pumps of the product into hands
Step 2. Gently massage the entire face
Step 3. Rinse thoroughly with lukewarm water
PRECAUTIONS
If the following symptoms arise, immediately discontinue use and consult a dermatologist: Redness, swelling, itchiness, stimulation, or other symptoms. Occurrence of the above symptoms upon exposure to direct sunlight. Do not use on areas with wounds, eczema, or dermatitis. Do not store in areas with extreme heat or cold, or under direct sunlight. Avoid the eye area. Keep out of reach of children.
HOW TO STORE
Do not store in direct sunlight, extremely hot or cold location. Store in a dry area. Keep out of reach of children.
PHOTOS