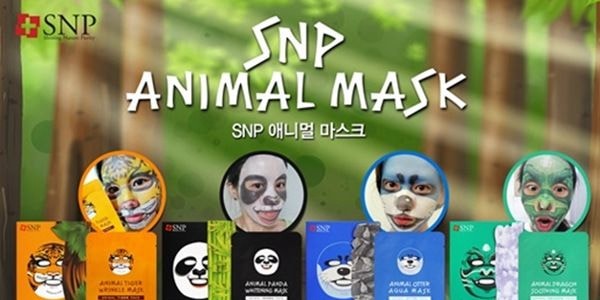 PRODUCT DESCRIPTION
Add some fun to your sheet mask routine with this SNP Animal Panda Whitening Mask. Made with niacin amide to help brighten your complexion while white mulberry extract help fight the signs of aging. When you want that weekly boost of hydration and treatment to your day with a bit of cute and whimsy, go for this Panda Whitening Mask.
INGREDIENTS
Water Glycerin Coconut Water Niacinamide Alcohol Betaine Broussonetia Kazinoki Root Extract Morus Alba Bark Extract Punica Granatum Fruit Extract Vaccinium Macrocarpon Fruit Extract Sodium Hyaluronate Polysorbate 80 Carbomer Hydroxyethylcellulose Phenoxyethanol Triethanol Amine Disodium Edta Perfume.
HOW TO USE
Step 1. After cleansing, tear open mask packet, remove and unfold mask, and apply to face.
Step 2. Wear for 10-20 minutes as directed on the package, or longer if you choose.
Step 3. After removing, pat in any remaining essence and seal in the hydration with an emulsion, gel, or cream moisturizer.
PRECAUTIONS
External Use Only! If the following symptoms arise upon use of the cosmetic product, immediately discontinue use and consult a dermatologist, for continued use may aggravate the symptoms. A. Redness, swelling, itchiness, stimulation, or other symptoms or B. Occurrence of the above symptoms upon exposure to direct sunlight. Do not use on areas with wounds, eczema, or dermatitis. Do not store in areas with extreme heat or cold, or under direct sunlight. Avoid the eye area.
HOW TO STORE
Do not store in direct sunlight, extremely hot or cold location. Store in a dry area. Keep out of reach of children.
PHOTOS