PRODUCT DESCRIPTION
ZOJIRUSHI Micom Water Boiler & Warmer is an energy efficient VE Hybrid Water Boiler and Warmer utilizes vacuum insulation technology (like travel mugs) to keep water hot with very little electricity. It features the new Quick Temp mode, which significantly reduces the heating time by directly reaching 160°F, 175°F, 195°F, or 208°F keep warm temperatures without reaching a boil.
SPECIFICATION
Capacity: 101 oz. / 3.0 liters (CD-WCC30), 135 oz. / 4.0 liters (CD-WCC40).
Dimensions (W x D x H): 8-1/4 x 11-1/4 x 11-1/2 inches (CD-WCC30).
Dimensions (W x D x H): 8-1/4 x 11-1/4 x 13-1/2 inches (CD-WCC40).
Electrical Rating: 120 volts / 700 watts.
HOW TO USE
See instructions on package.
PRECAUTIONS
Do not place product near an open fire or under direct sunlight. Use as instructed.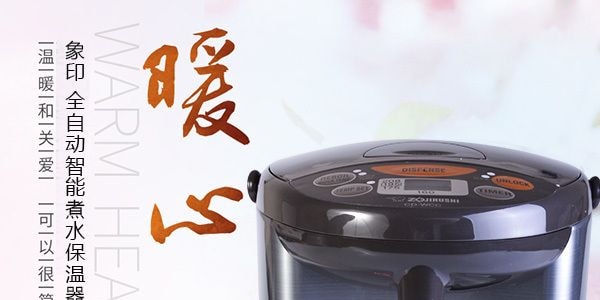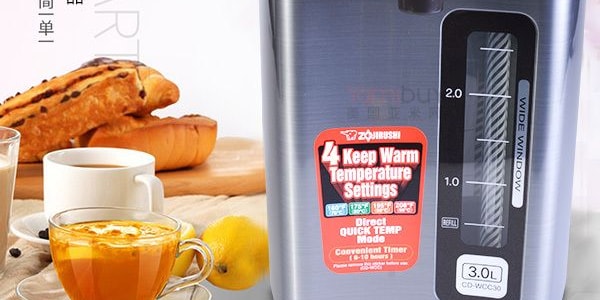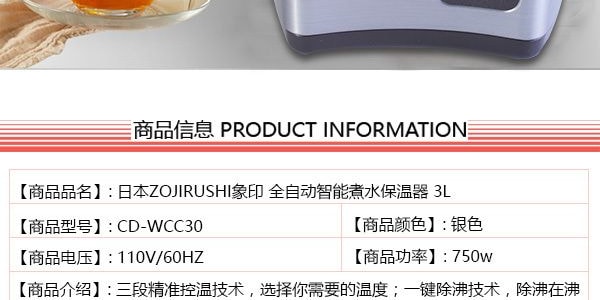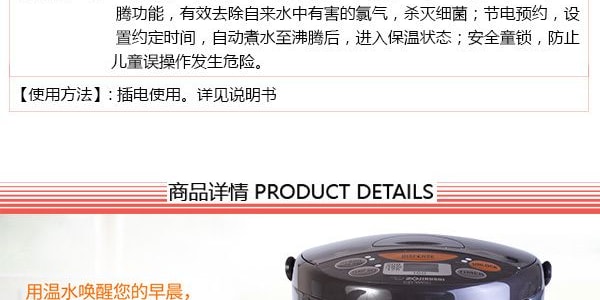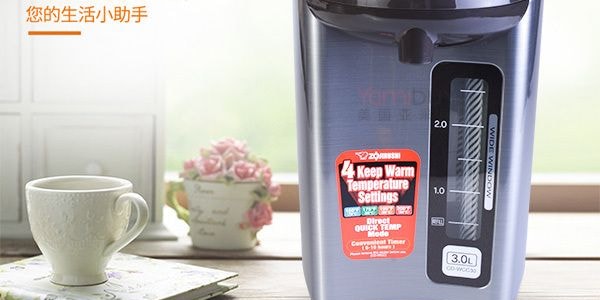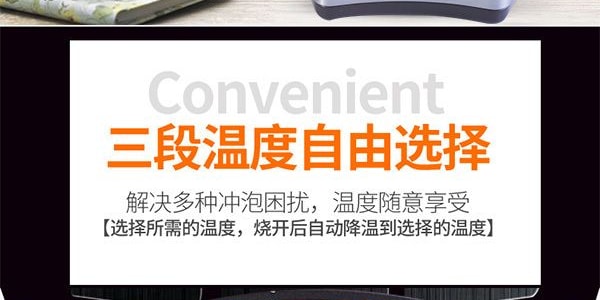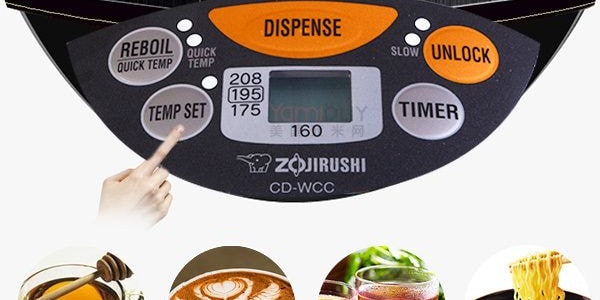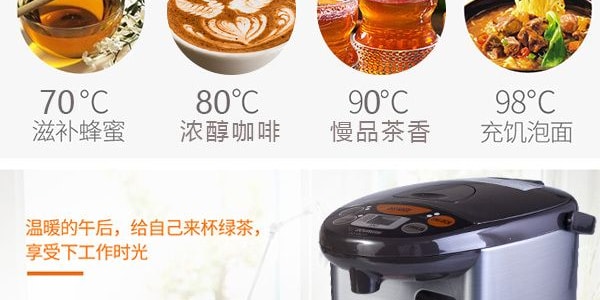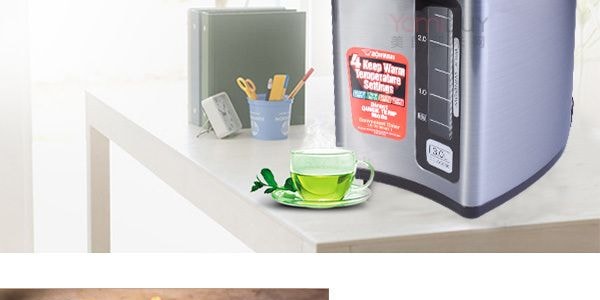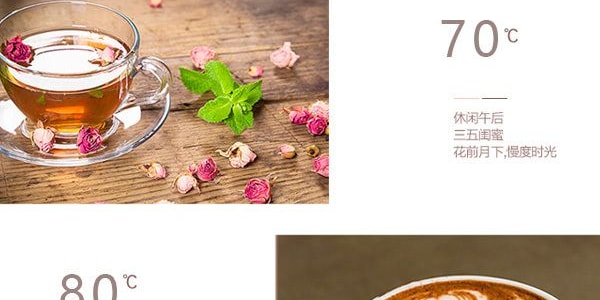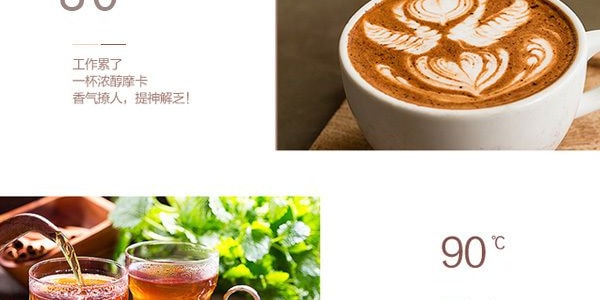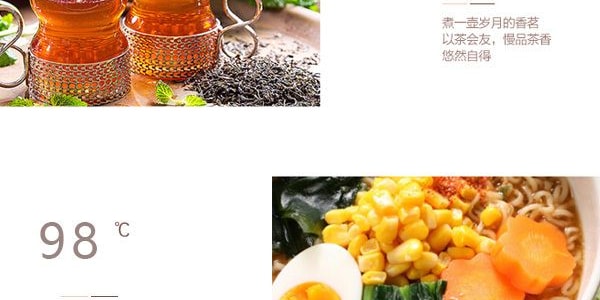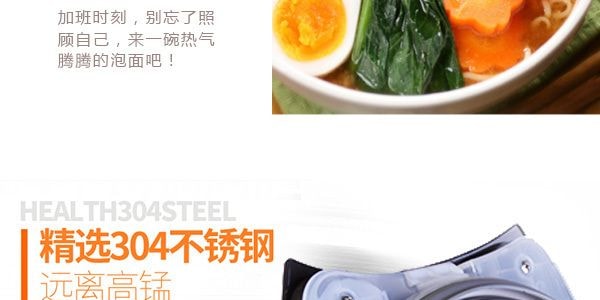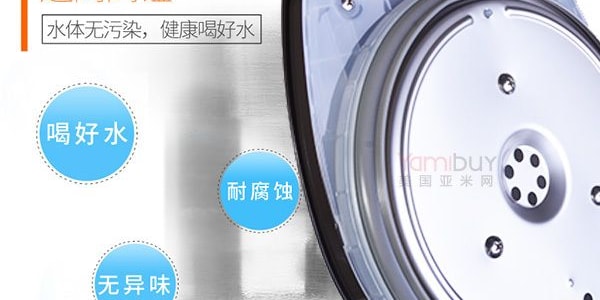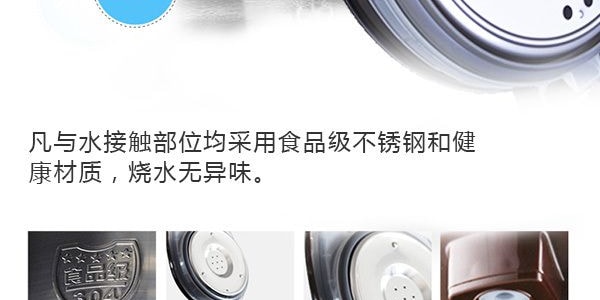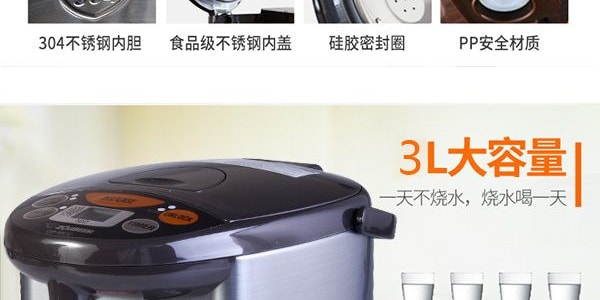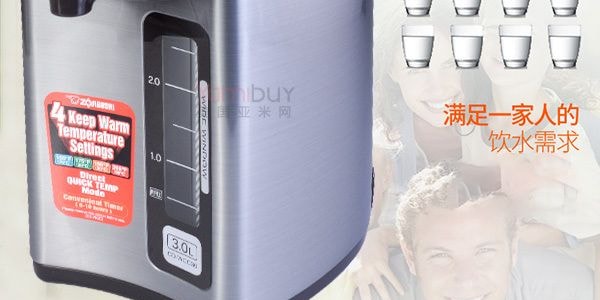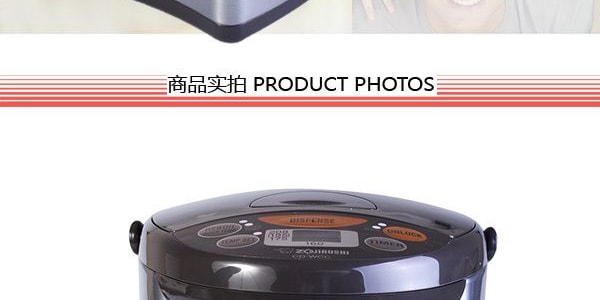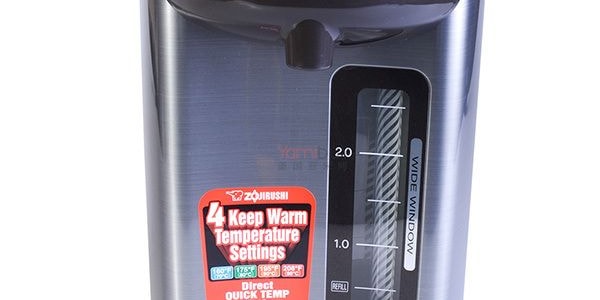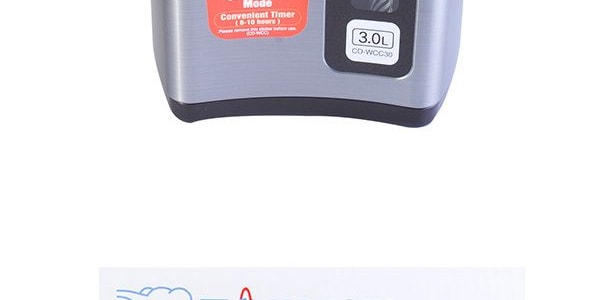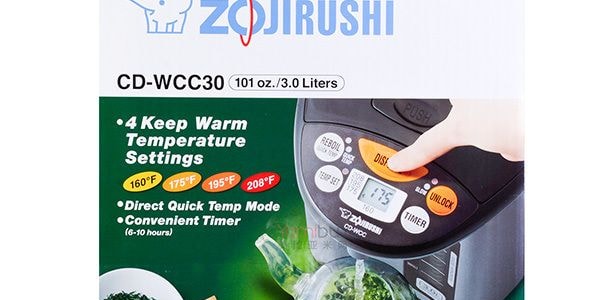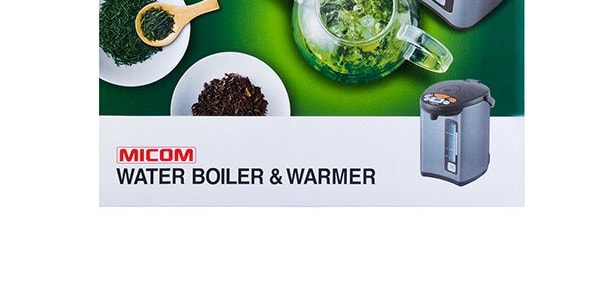 Note: Not suggested for use in regions where sea level is above 300 meters. Pot may stay in boil status and not switch to keep warm. Preferred use with purified water to better maintain inner pot cleanliness and reduce mineral build up.