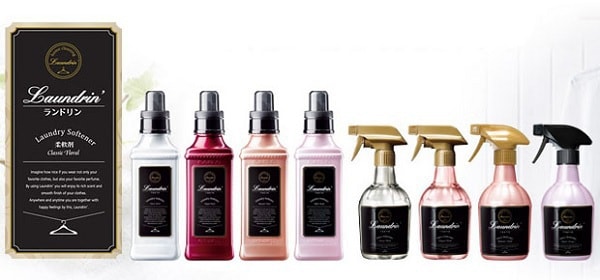 PRODUCT DESCRIPTION
This softener has the scent reminiscent of elegant high quality bouquets. If you are tired of smelly clothes, this softener would certainly be a solution!
ORIGIN: Japan
CAPACITY: 600ml
SCENT: Elegant Floral
EXPIRATION DATE: See on Package
INGREDIENT
Surfactants (dialkyl ammonium salts esters)
HOW TO USE
Step 1. If using an automatic washing machine, insert desired amount of softener in the softener section of your machine
Step 2. If you're going to hand wash or use a two tub washing machine, rinse clothes with desired amount of softener, soak it for a few minutes, then finish off by drying your clothes
PRECAUTION
If swallowed, get medical help or contact a Poison Control Center immediately. If any of the substance reaches the eyes, wash immediately with running water for 15 minutes or more. Be careful not to spray too much on light-colored textiles and leather, flooring, and painted surfaces, otherwise staining will occur. Keep out of reach of children.
HOW TO STORE
Do not store in direct sunlight, extremely hot or cold conditions. Store in a dry area. Keep out of reach of children.
PHOTOS