PRODUCT DESCRIPTION
Narita Multipurpose Electric Hot Pot Shabu Cooker is an electric multipurpose cooking pan. Some features include advanced coating for non-stick cooking. The sliding knob temperature control with the removable inner pot and tempered glass lid make this pot ideal for hot pot and shabu shabu.
SPECIFICATION
3.5L
Color: Pearl White
NEC-4000
HOW TO USE
Plug into outlet and switch on.
PRECAUTIONS
Do not place product near an open fire or under direct sunlight.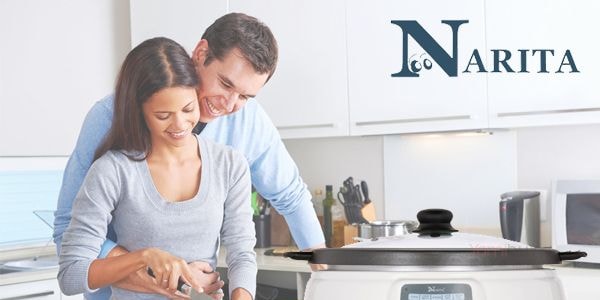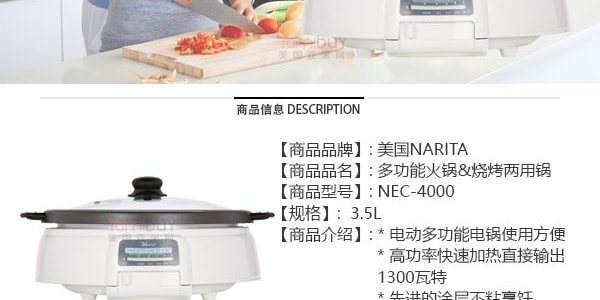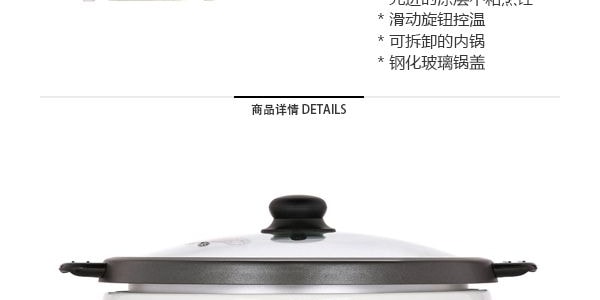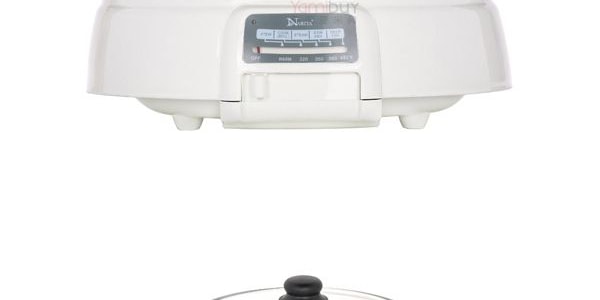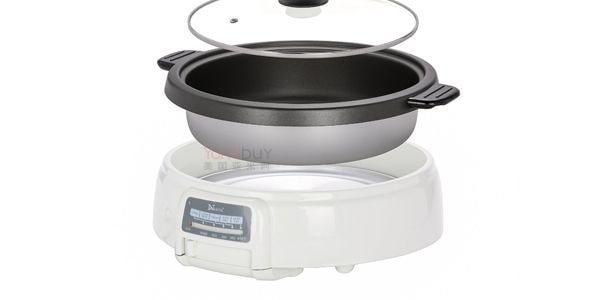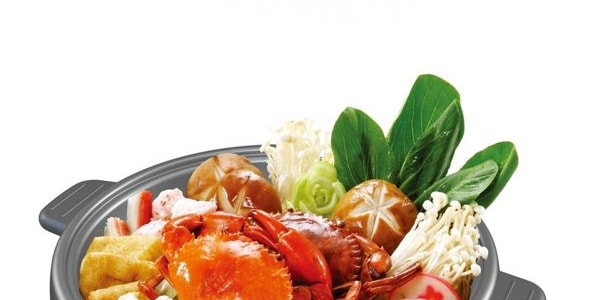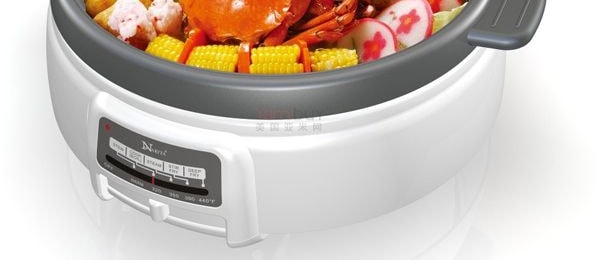 Manufacturer Warranty Contact:
Email: sales@naritausa.com
Tel: (626) 369-5440