Slide to see more description
TONG REN TANG American Ginseng Slices Wisconsin Ginseng Tablets 80g
Seller Sold by and shipped from —— NAYUAN
Shipping fee Free shipping over $30
Description
Brand: TONG REN TANG
Brand Origin: China
Net Content: 80g
Made in: United States
Direction: Take 2-3 pieces of American ginseng slices each time, eat them directly after moistening in your mouth; you can also use boiling water to brew the slices for tea soup, or grind the ginseng into powder, take 2-3 gram each time, and brew with boiling water to drink. Do not brew with tea leaves, or eat with radish or veratrol at the same time. And do not drink it with coffee.
Storage Method: Sealed, stored at room temperature, in the cool and dry place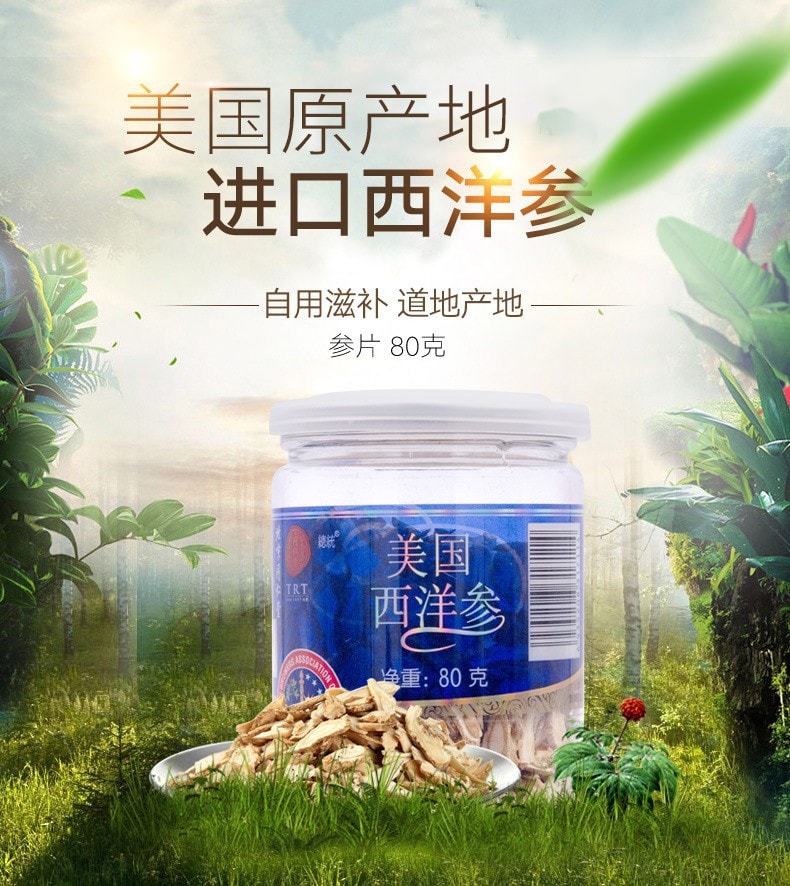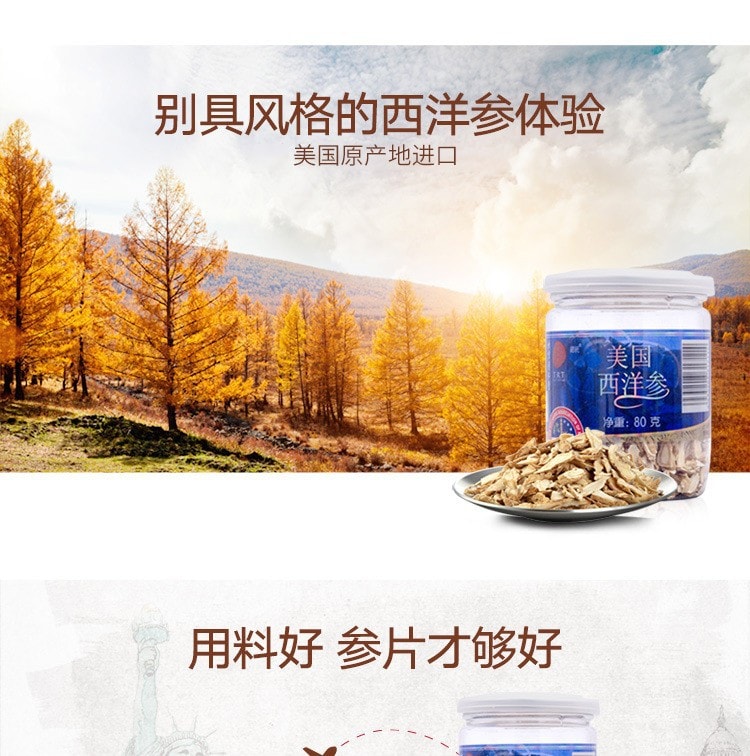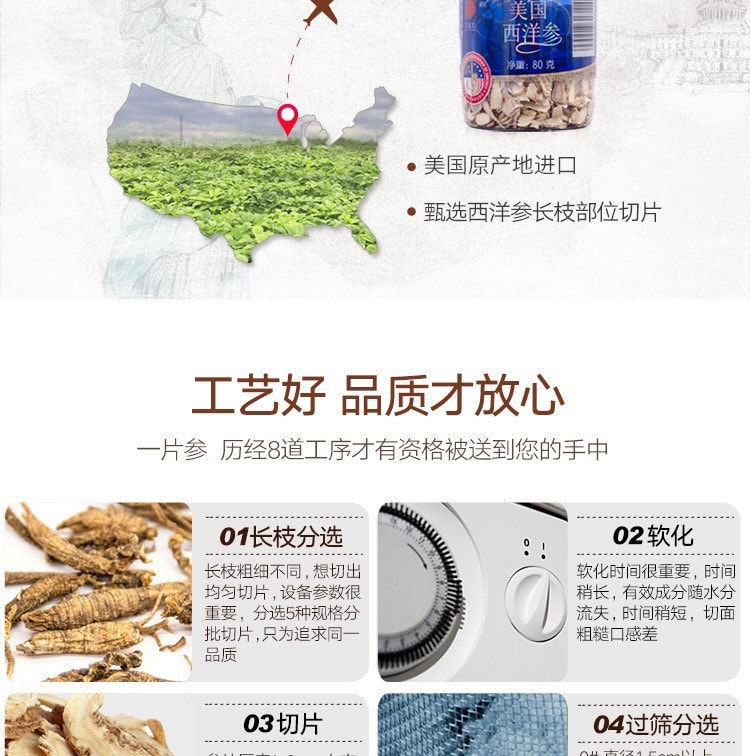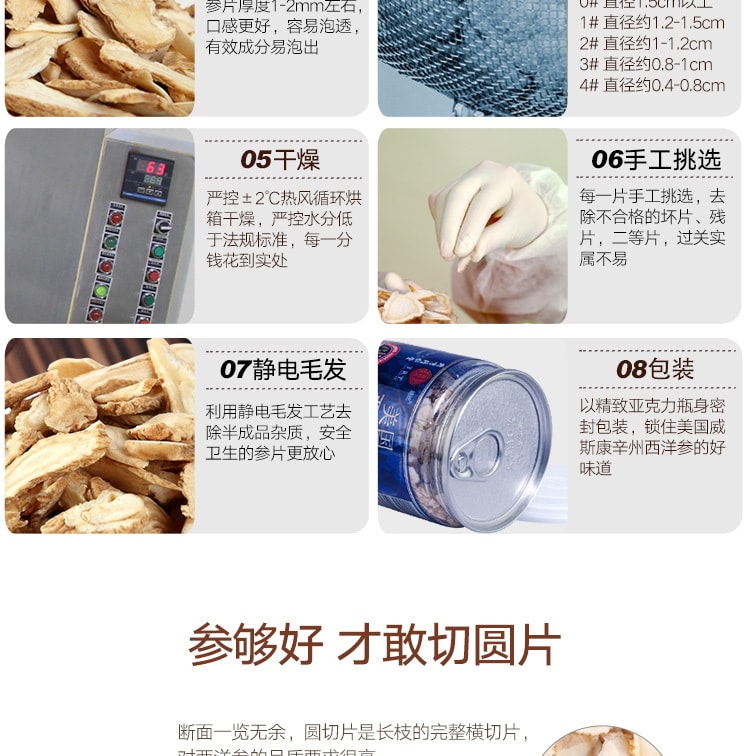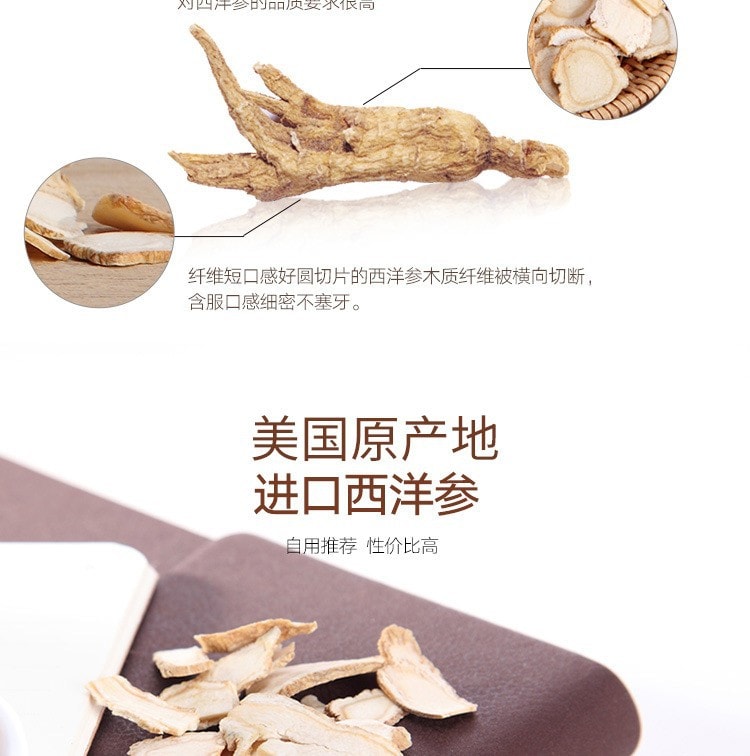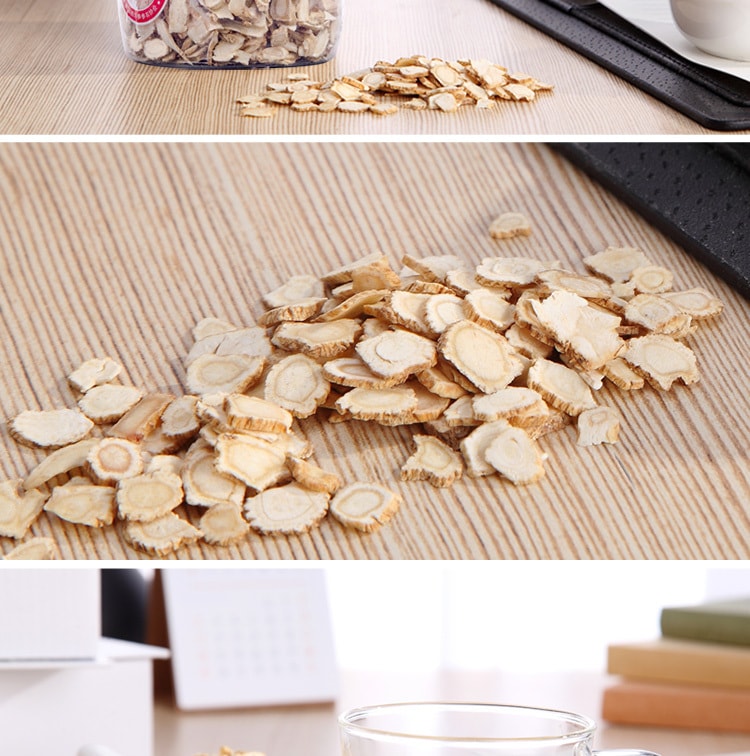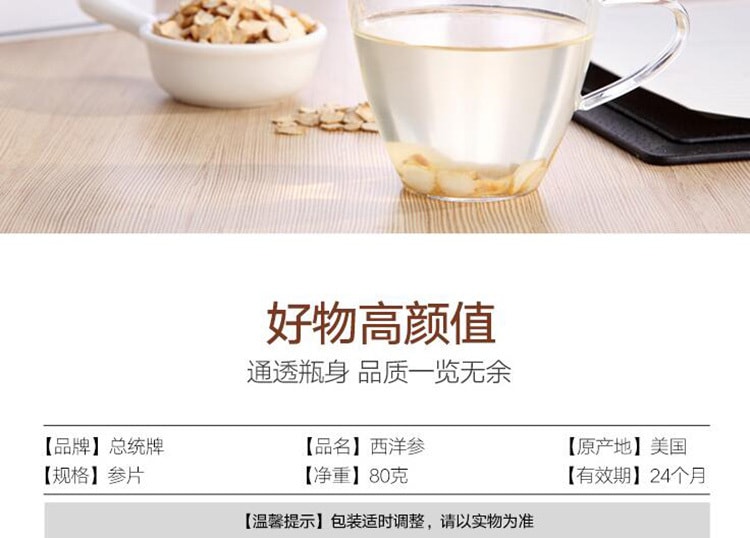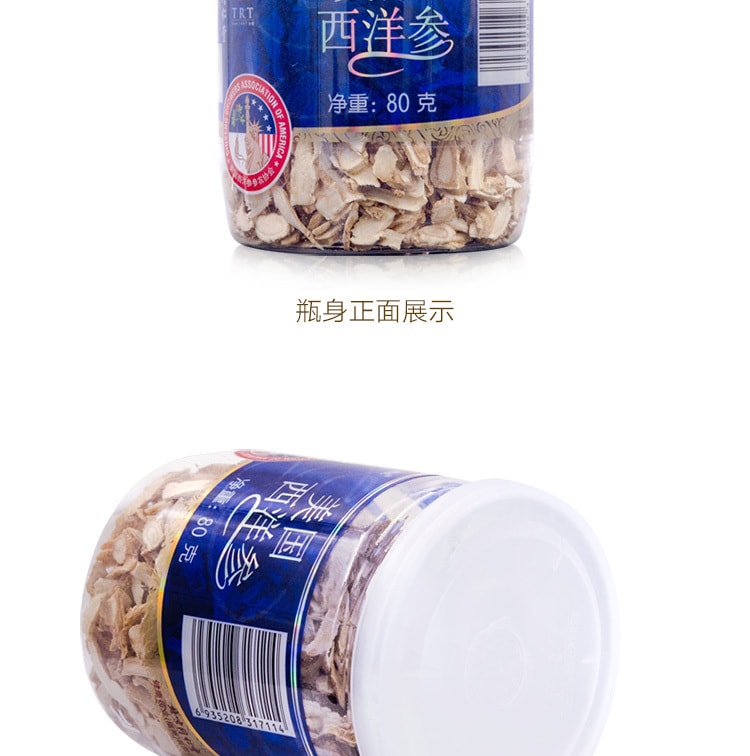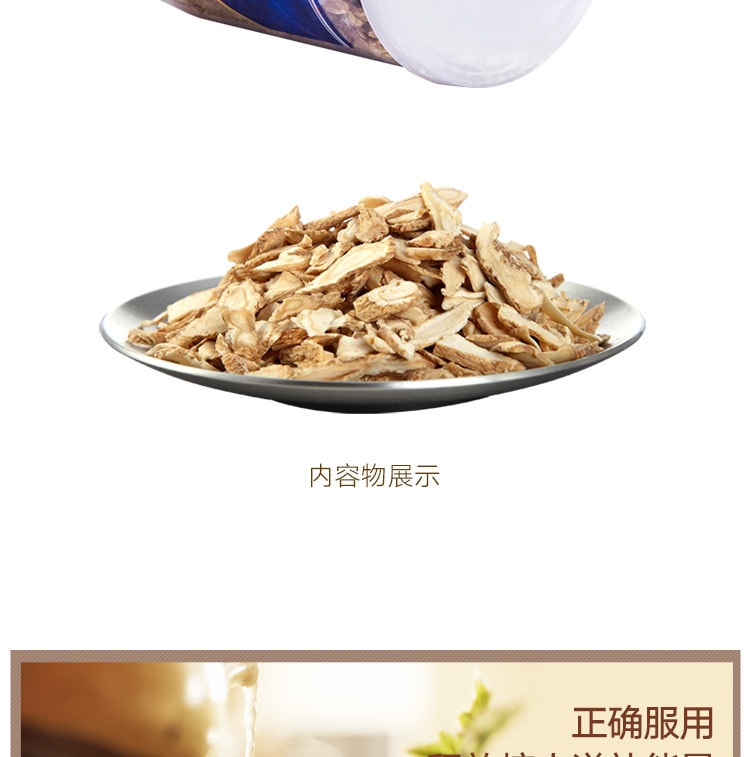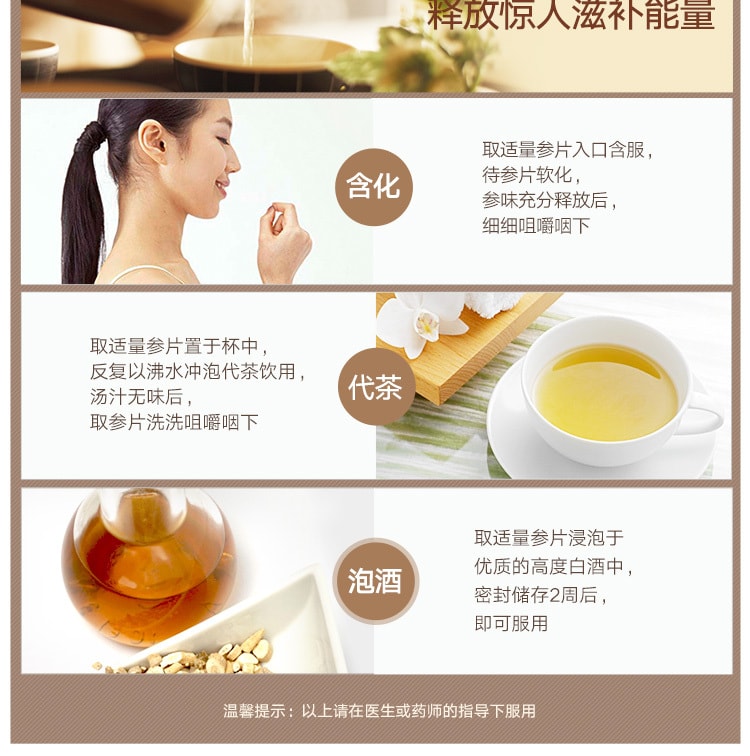 ​​​​​​​
Product packaging, specifications and price are subject to change without notice. All information about the products on our website is provided for information purposes only. Please always read labels, warnings and directions provided with the product before use.
See full Terms of Use.