Slide to see more description
TONG REN TANG Bezoar Sedative Pills Niuhuang Qingxin Wan 30g
Seller Sold by and shipped from —— NAYUAN
Shipping fee Free shipping over $30
Description
Brand: TONG REN TANG
Brand Origin: China
Net Content: 30g
Made in: China
Direction: Pregnant women, lactating women, elderly people and children under 14 years of age should not take this. This medicine should not be swallowed in whole pill. The wax skin, plastic spherical shell and cellophane should be removed before taking it. If you are taking other drugs, consult your doctor before using this.
Storage Method: Sealed to store.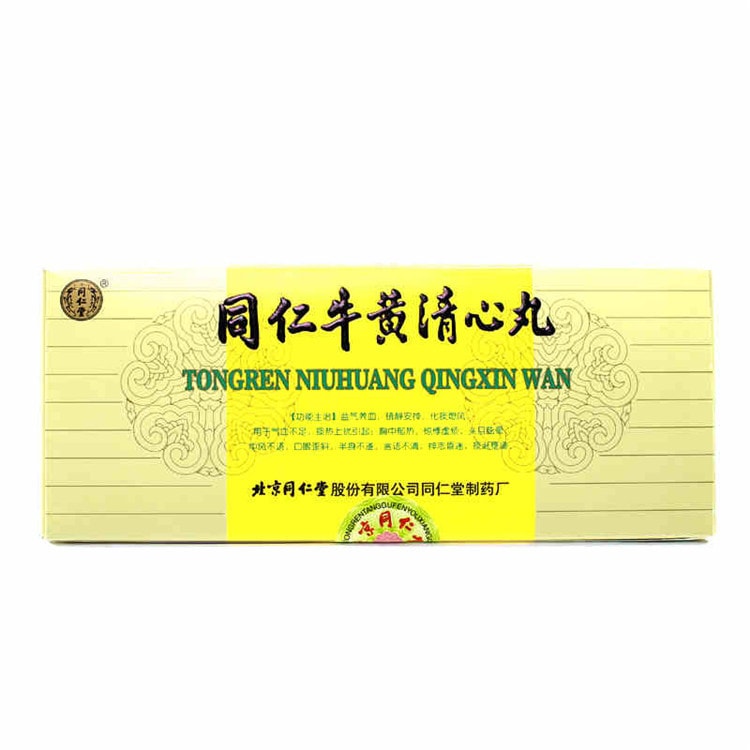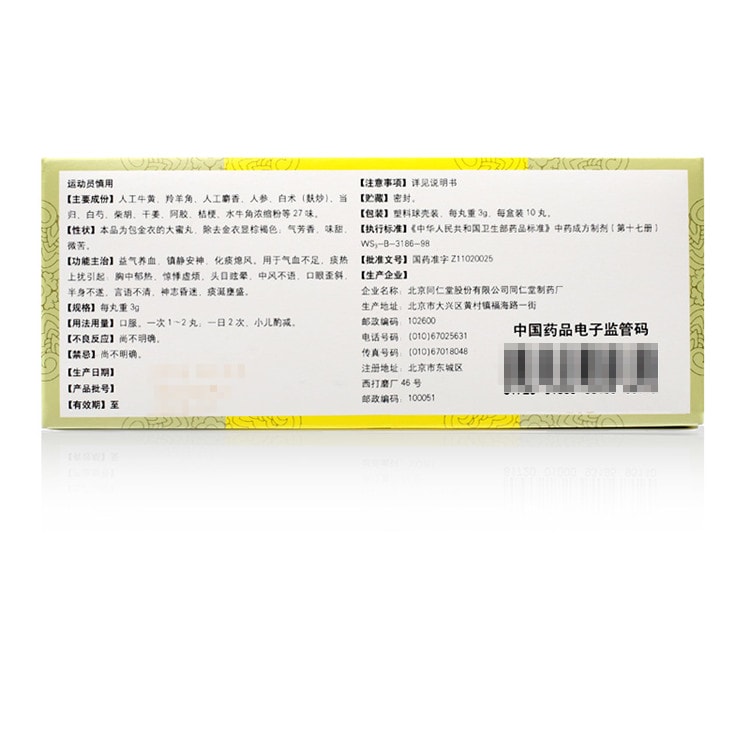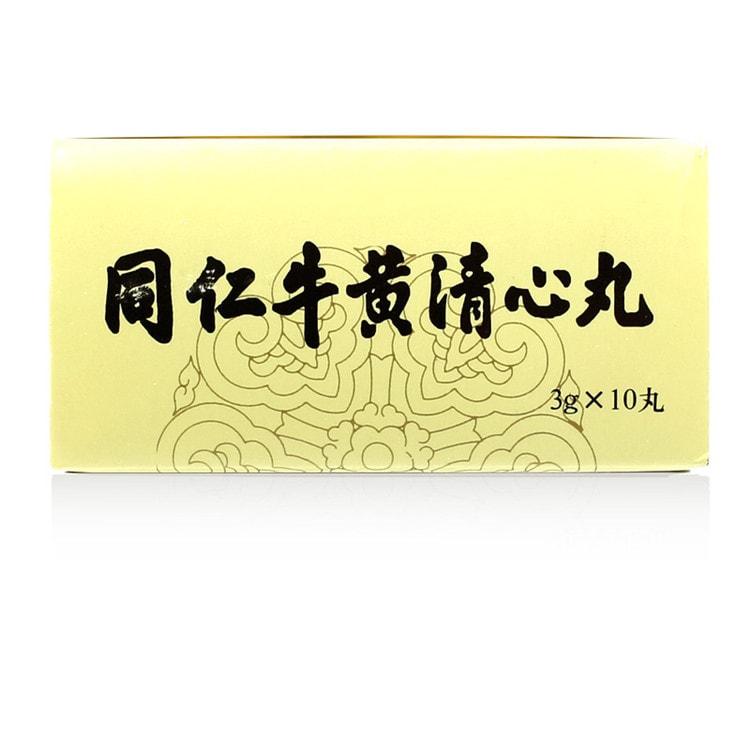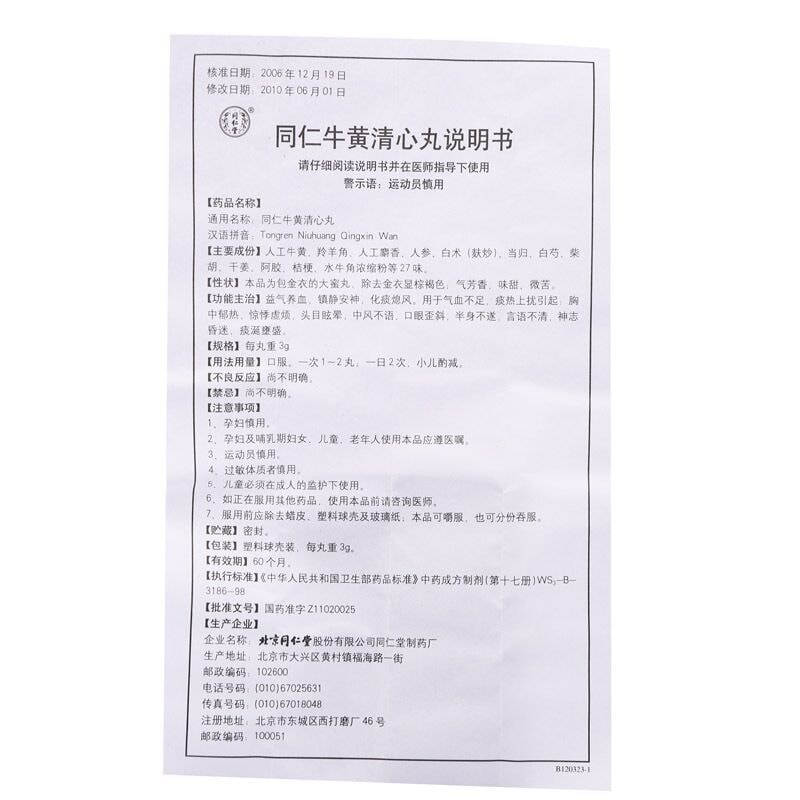 ​​​​​​​
Product packaging, specifications and price are subject to change without notice. All information about the products on our website is provided for information purposes only. Please always read labels, warnings and directions provided with the product before use.
See full Terms of Use.